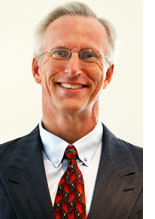 Dr. Knut I. Oxnevad
Øxnevad is the founder and CEO of SIMTANOTM, Inc, formerly Concurrent Design Laboratories (CDL). SIMTANOTM uses "The Eight Principles of Concurrent Design" and the "People, Process, and Tools – ModelTM to improve the work-processes for its corporate clients. These methodologies were developed over the last 12 years through Øxnevad's research and implemented and tested at the Jet Propulsion Laboratory – California Institute of Technology.

Øxnevad worked there from 1996 to 2005. During his tenure at JPL, he set up and led state-of-the-art concurrent design teams – Next generation Project Development Teams - the NPDT's both at JPL and other NASA centers. These teams performed advanced studies of space payloads, satellites, and surface/subsurface systems. One of his design teams developed rover and lander missions beyond 2010 for Mars, the Moon and other celestial bodies.

Øxnevad received his Ph.D. from Old Dominion University, Norfolk, VA in 1996, where he proposed a new design approach for spacecraft." In 2000, he defined and published "The Eight Principles of Concurrent Design," enabling radical changes in current design process approaches. He is a graduate of International Space University, chaired the New Design Paradigms Workshops, and ran the Design Process Improvement (DPI) Project within the NASA Engineering Training (NET) office. He has published 10 papers and given more than 30 talks at institutions and conferences in the USA, Europe, and Japan on the topics of concurrent design and design process improvements. He has received international awards for his work, and consults through SIMTANO

TM

national and international institutions on design/work process improvements.

.